What can PIDDDS help you with..
Alignment for premature babies, new-borns, children & adults
Physical pain & Spinal issues
Growth issues
Behavioural conditions
Learning challenges
Mood swings
Eating and digestive issues
Post-operation recovery
Pregnancy / Infertility
PIDDDS  treats the source of a wide range of symptoms for all ages with gentle, Non-invasive gentle moves
If you have symptoms that just won't go away, it could be because misalignment is the source of a whole range of symptoms.  This is why PIDDDS has such a consistent track record of success.
PIDDDS is short for
P

ersonal

I

ntegrated

D

ynamics

D

iet and

D

etermination

S

olutions
.
A combination of our physiological health through body posture and movement, eating habits and mental wellbeing.
PIDDDS is a logical approach to health and provides a 3D solution that focuses on correcting the root cause of many of our physical, dietary and mental challenges. It helps to correct symptoms from the source. Reach the desire to achieve your goals. 
D

ynamics– to be in top physical shape with every single part of your body functioning the way it should.
D

iet– to consistently eat the right food to ensure you nourish your body with the correct amount of nutrients, fat and energy – not too much, not too little.
D

etermination – to know you have everything it takes – all the skills and capabilities, the right attitude, supportive beliefs – plus real, deeply felt desire to achieve your goals.
Self-help exercise tutorial video
Now you are able to practice our exercises in the comfort of your own  home, in your own time, the PIDDDS way!
Please note: You should understand that when participating in any exercise or exercise program, there is the possibility of physical injury. If you engage in this exercise or exercise program, you agree that you do so at your own risk. Exercises should only be carried out after consultation with a PIDDDS Practitioner at the Clinic.
PIDDDS was awarded the Outpatient Clinics Award 2020, part of the Dubai Healthcare City Excellence Awards!  Let's hear what Jose has to say.  
Jose Garbe-Vilijn is available for individual PIDDDS treatment sessions across  the UAE, London, New York, Kenya, Jordan and other locations around the world. If you would like us to bring PIDDDS treatment or training sessions to you please send us a request.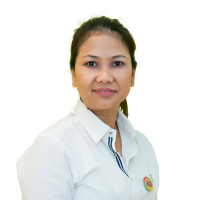 Subscribe to PIDDDS, and stay informed!
Let us know how we may help you today.
Building 27, Block D, Level 1, Unit102, Dubai Healthcare City.
Sunday – Thursday 9:00 – 17:00